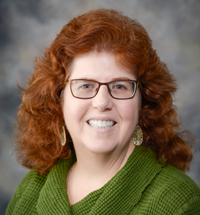 Dr. Scheuerle
Dr. Angela Scheuerle is a Professor of Pediatrics in the Division of Genetics and Metabolism at the University of Texas Southwestern Medical Center, where she has been since September 2014. She holds secondary appointments as Professor in the Eugene McDermott Center for Human Growth and Development and in the Department of Pathology, Division of Genetics Diagnostics. She is Co-Director of the Fellowship in Laboratory Genetics and Genomics. 
Prior to joining UT Southwestern, she was in private practice for 11 years.  Since 1995 she has also worked with the Texas Birth Defects Epidemiology and Surveillance Branch of the Texas Department of State Health Services. She remains active in all aspects of academic medicine: patient care, teaching, and research.
.
Faculty Profile at University of Texas Southwestern Medical Center.
Full Biography is available at National Center for Biotechnology Information.
LinkedIn Profile for Dr. Scheuerle.